@ M-Museum Leuven, Belgium
The period rooms were decorated tastefully, but a complete pastiche. The panelling gave the impression of a rich wooden surface but when looking closer, it appeared to be imitated. Done very skilfully but painted, not real wood. In a way it also made me doubt the authenticity of the exhibited artefacts.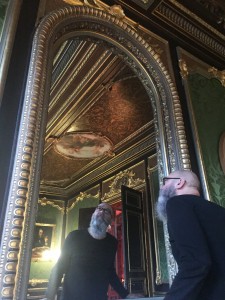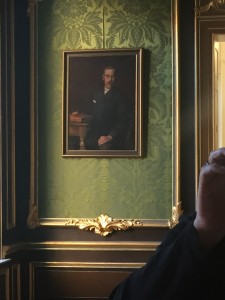 On the mantelpiece was a large mirror. Looking through this mirror I was more convinced of the realness of the room. I then tried to perceive all objects in the room one by one through this mirror, as if I was peeking through a window from outside the room, from another time, another century.
The modern part of the museum was constructed according to another architectural paradigm. Art objects surrounded by white and grey surfaces of unremarkable matter. Spaces without a material charism, created for no other purpose than to  accentuate something else.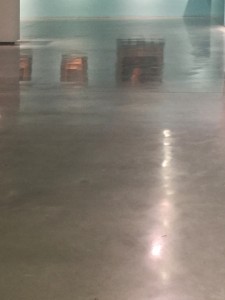 I used the reflections on the floors and the windows to include the surroundings, to force the spaces to reveal themselves.
Sarah Morris used the filmposter of Allan Pakula's The Parallax View as the basis of an art piece.
This title very well fits my work in this ParallelShow.