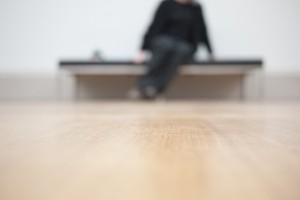 1960. A room full of Henry Moore sculptures.
Some of the sculptures were sitting, some were lying and some where stuck in between. I sat on a small bench and tried to internalise some of these postures. Just like me, my camera on the floor in front of me did not have a clear idea what to focus on.
Later (room 1990 I think it was) I met Andrew. I explained him what I did, showed him some photos. We talked about the relation with the work Pose Work for Plinths of Bruce Mclean. And only a few minutes later exactly that work showed up on a wall in room 1970  .
This strange coincidental appearance proved to be a set up for the afternoon.
I decided to focus on the relation between the artwork, the beholder and the beholder of the beholder of the artwork, in other words: art, visitor and attendant.
The museum is a place of looking.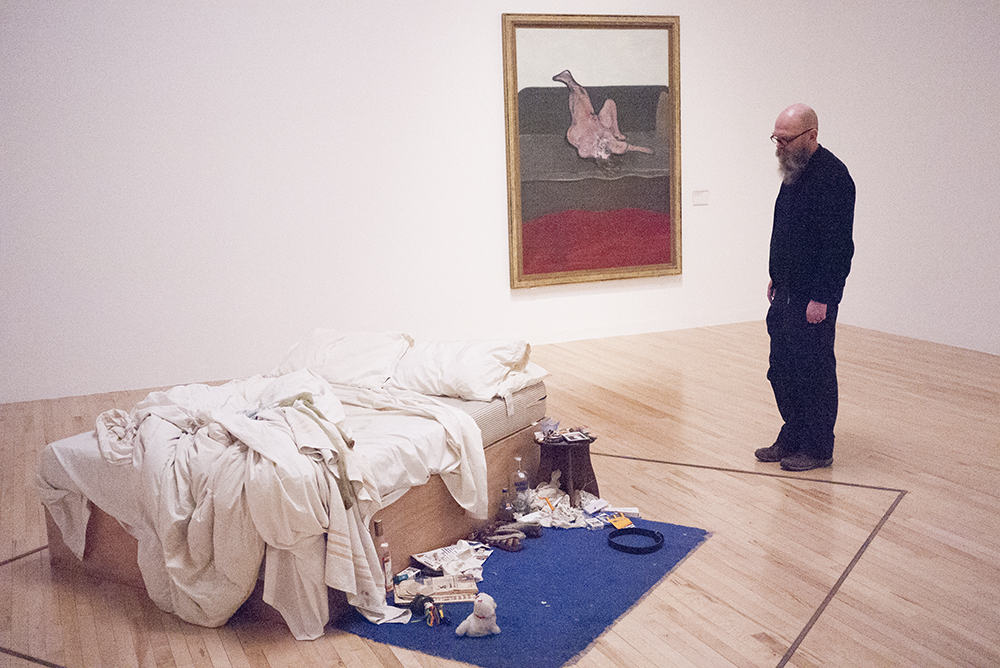 I searched a work with the quality to look back at me. I found it in room 1990: Tracey Emin's My Bed, provocatively approaching the visitor in blunt exhibitionism. I asked the attendant to make a photo of me looking at the artwork. The visitor is not allowed to interfere with the artwork. The attendant is responsible for that. It seems to me that in the same way the attendant is not allowed to interfere with the visitor. And he is watched by CCTV too. I could see the expression of doubt in the face of the man before he took my camera and made the photo.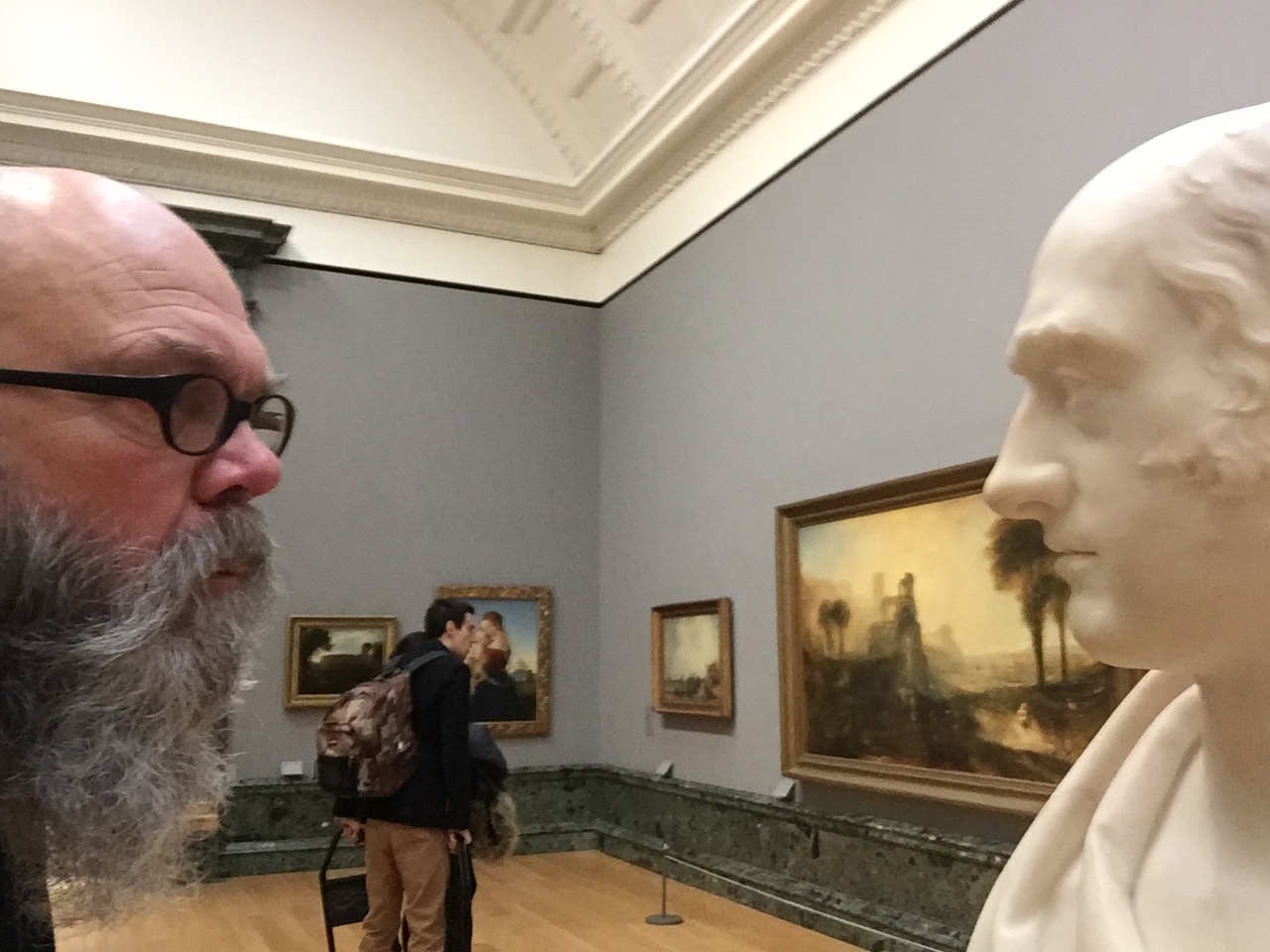 Some time later I walked into the rooms 1900. In front of John Singer Sargent's Portrait of Madame Pierre Gautreau a man was trying to internalise the posture of Mme Gautreau. I asked him what he was doing and he explained that he was preparing a lecture about this particular portrait. He was studying to understand the (in those years provocative) quality of the posture. I offered to help him by making some photo's.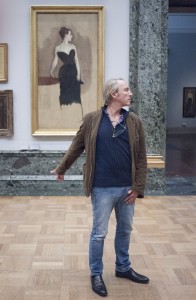 Later I showed these photos to Lisa and she was surprised and explained to me that when she was younger, she was told that she resembled the lady on this specific painting. So I made some photos of her in front of the painting.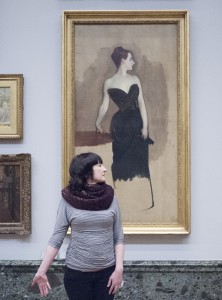 When I finished I turned around and a man spoke to me. To my surprise he asked me to make a photo of him while he was looking at the artwork in front of him. He handed me his camera. Of course I agreed and in return I asked him to make a photo of me, looking at the same artwork. Distracted by the apparent coherence of things I forgot what artwork I was actually looking at.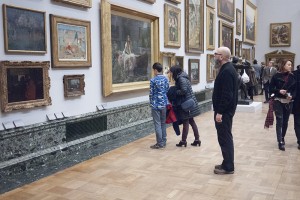 Photo's: © FvL