The night before we visited the museum I read a small booklet about the Artist & Empire exhibition. It seemed a bit odd to first read the text and see the show afterwards, but it triggered my curiosity. By accident, or maybe it's faith, I brought some replicas of the Dutch national heritage sign. I'm already working on this project for two years now, by giving these stickers to people I meet. It gives them the opportunity to create an alternative, personal monument.
The official definition of this heritage is: "All man made objects which are of common interest because of their aesthetics, their scientific significance or their historical value." Most of the time buildings or townscapes are selected, but this can also mean something else.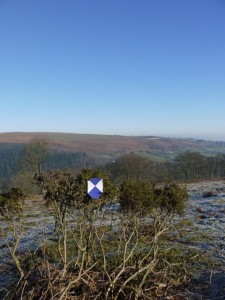 Visiting the Artist & Empire show, I noticed the British pride of their colonisation, the additional propaganda, the Christian missionaries, the contemporary mockery and the paradoxical worship of earlier figures. I remarked these themes attracted me more than the permanent collection, so decided to do something with it.
The main reason for this intervention was a painting from a scene where queen Elisabeth gave the Holy Bible to a black figure. This man, pictured in a humble pose, received this gift very grateful. I saw a parallel with the Dutch heritage replicas. This innocent sign is always given as a friendly gesture, while it's actually a process of distribution and appropriation. By doing this in England, it would mean the Dutch empire was expanding.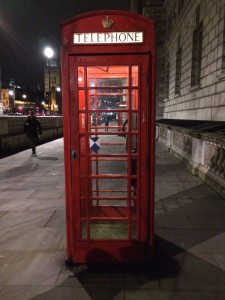 This was when the task of making new friends started. I couldn't give them randomly to visitors, so I looked for excuses to start a conversation. Most of the time this involved the English language (what does this word mean / what is the correct translation?). At the end of the conversation I started about the sign. Only there's a few times I realised it in the second instance that I could give these stickers, so I had to make second contact. This worked better than giving it in the first encounter, because we already created some understanding.
I also asked Andrew, Frans and Lisa to hand out some stickers, so they'd become missionaries too. Even after the festival this work was persecuted. We gave it to the restaurantowner where we had supper and on the moment we left the house where we slept, I gave it to our hosts as a thank you gift.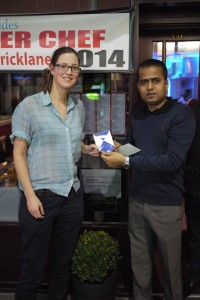 Photo's: © AM, FvL