There I wandered through the galleries of IVAM, the Institut Valencia d'Art Modern.
We individually visited the exhibitions and conceived our contributions to the parallelshow#8.
Later we all gathered in the museum restaurant: three artist from Valencia, Elia Torrecilla, Pepe Romero and Joana Mollà and two from the Netherlands: Frans van Lent en Nico Parlevliet.  During our collective lunch, we discussed the architecture, the exhibitions and our possibilities.
We listed some plans to be carried out by the whole group and several plans to be performed by individual artists.
We departed Dordrecht and arrived in Valencia. That happened to be the name of the installation of Christian Boltanski; Départ-Arrivée. Nice to see how cautious Pepe is performing in it.
I planned to do a sound piece in the exhibition rooms of Julio Gonzalez.
This performance was based on the sounds I noticed earlier in that same space: noises unnoticeably made by the visitors of the museum.
The participants in the performance were: Frans with a dry cough, Joana with a severe cough, Elia playing with her pen and dropping her notebook on the floor, Pepe and Nico creaking and squeaking the soles of their shoes.
Our performance attracted much attention from the attendants, who nevertheless responded very patient and helpful.
The sound was recorded on three smartphones moving around separately. Afterwards the recordings were superimposed.
In the exhibition Lost in the City we used 4 benches in consecutive galleries. Sitting on one of the benches you could only see the nearest bench in the next room. We all sat down and repeated the movements of the person on the next bench.
This way every movement travelled through the galleries. Afterwards I realised that it could have been even nicer if we had used the movements of an arbitrary visitor as a starting point.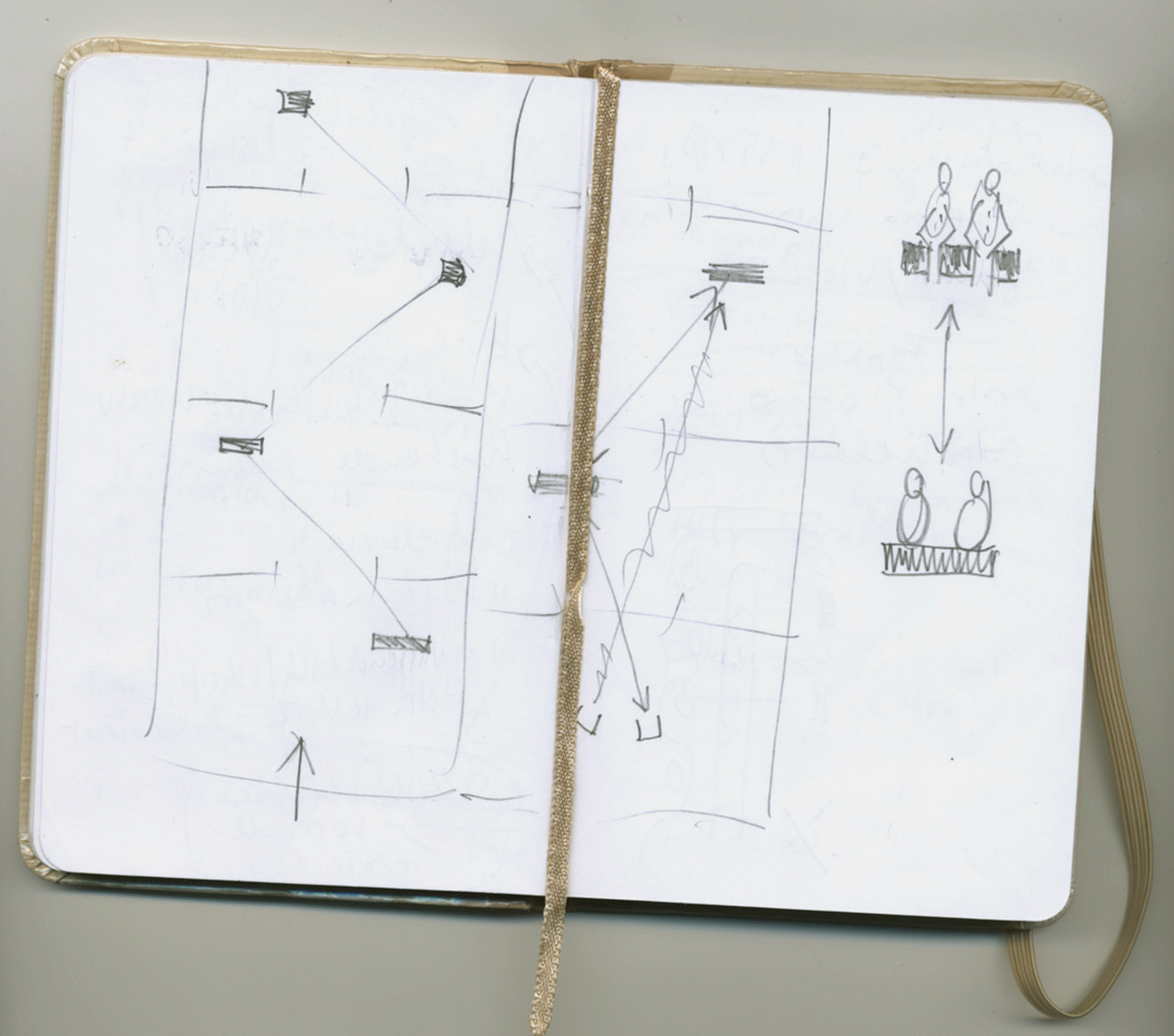 Four benches in my notebook
Apart from our performances there were several coincidental parallel events happening in the exhibition, like this couple sitting in front of a projection of the film Just Imagine by David Butler (1930).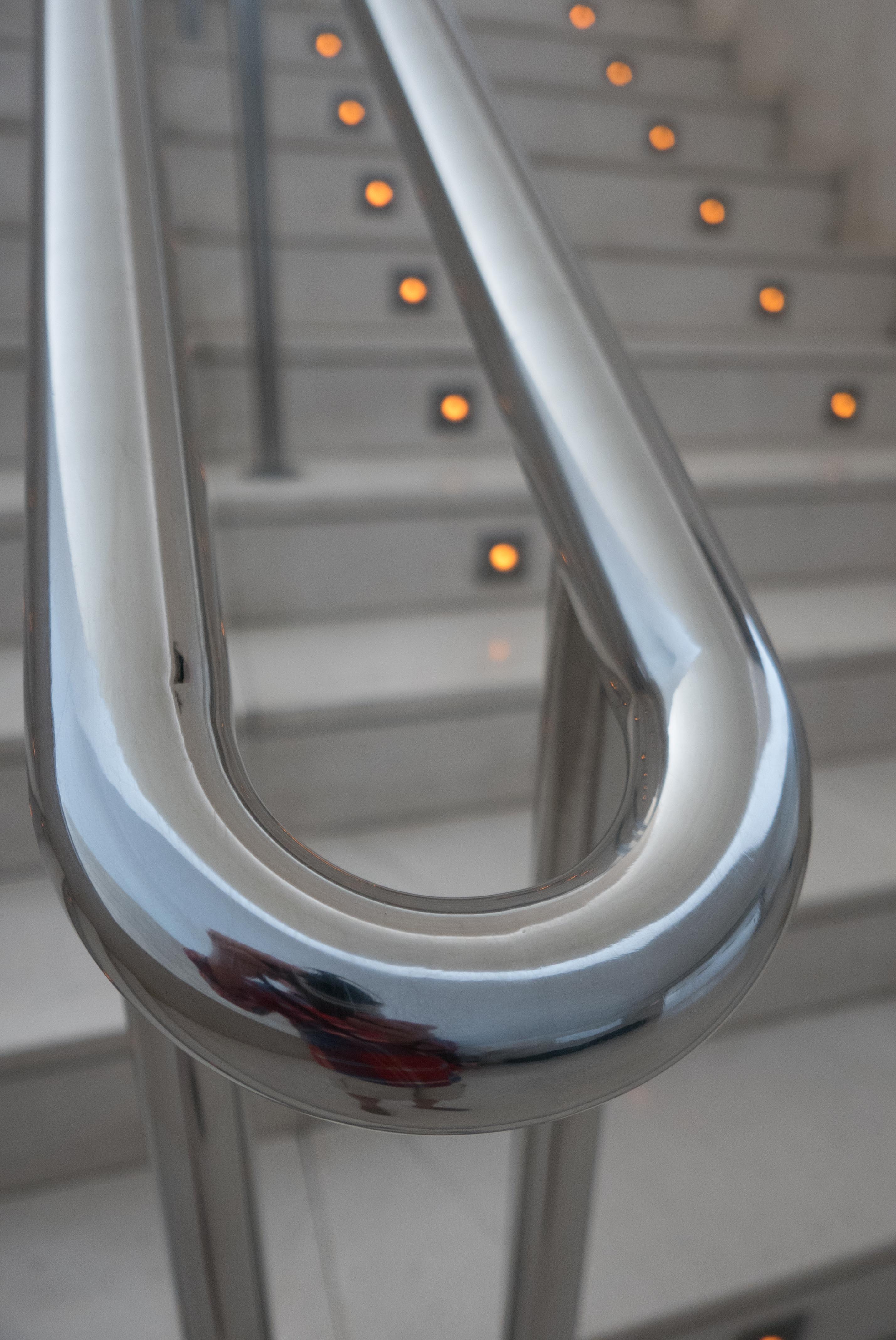 While departing IVAM at the end of the day,
I made a photo of my reflection on the banisters.
Photo's: NP